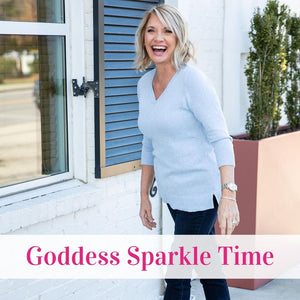 You are dazzling! But when laundry is piled, dinner isn't ready and you're already exhausted for tomorrow, it's not easy feeling like a goddess.

Book a Goddess Sparkle Session to reconnect with your unique and inner light.This session includes:
   2 One hour Zoom calls of goddess coaching

   Angel Communication (Readings just happen)

   Personalized, easy-to-follow, step-by-step guide so your inner goddess returns brighter and better than ever before.

A full list of personalized tools and tips to feel relaxed and confident being the goddess you were created to be.
Access to Trish via text for 30 days after. 
Time to be the Goddess you were created to be!